Cage & Aviary Birds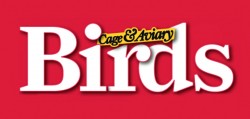 Cage & Aviary Birds is the world's only weekly newspaper dedicated to bird keeping. The publication provides a wealth of knowledge for first time or experienced bird keepers.
Established in 1902, Cage & Aviary Birds is written by bird experts for bird fans and is packed with news, advice and comment from the avicultural scene. As a weekly publication, it's a uniquely comprehensive and topical source of news on all subjects that affect the bird keeper from legal changes and government consultations, through to zoo and bird-park events, scientific research and business news, the achievements of personalities in the hobby, as well as clubs and their members.
Every week Cage & Aviary Birds provides a wealth of practical advice and tips from the top names in the bird world, plus opinion, controversy, species and hobbyist profiles, humour and nostalgia. An essential resource for members of bird clubs and societies, it offers an unrivalled marketplace for sellers and buyers of birds and all bird-related products. Bargain-hunters eagerly await their copy to scan its paid and free adverts, and it is quite simply the Bible for show reports, club news and events.
As well as being available in digital and print format there is an engaging website that offers daily updates for all bird lovers.