Tractor World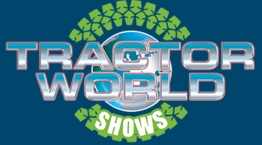 Tractor World features a huge array of modern and old tractor and machinery displays and is the UK's largest gathering of specialist suppliers.
Tractor World not only displays tractors and machinery, new and old, from some of the leading manufacturers and clubs, it also brings historic farming displays, garden and horticultural exhibits, lawnmowers, crawler tractors, classic Land Rovers, classic trucks, plus running stationary engines and miniature steamers.
Retailers of toys, models, gift-ware, books, manuals and literature all make an appearance to create a huge trade area. The weekend also hosts show awards and a chance to meet the editorial teams from the events sister brands Tractor & Machinery, Tractor & Farming Heritage, Classic Massey, Classic Plant & Machinery and Ford & Fordson Tractors.
For more information visit the website.