Stationary Engine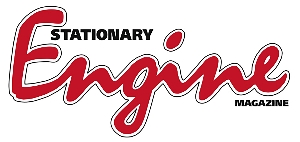 Stationary Engine magazine takes its readers on a journey into the fascinating world of stationary engines, which are used to drive immobile equipment such as pump or power tools.
The collection, restoration and study of stationary engines is a hugely popular hobby, and their continual discovery, identification and restoration are brought alive each month by the experts who write Stationary Engine magazine.
The magazine appeals to those who want to start an engineering hobby, to buy an engine, or want help identifying or restoring an engine. This magazine is at the heart of the hobby, helping enthusiasts from around the world get the best advice and support in their endeavours.
Stationary Engine is available in both print and digital format.