FordFest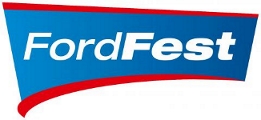 Organised by the team behind Fast Ford and Classic Ford magazines, the event is set to feature thousands of Fords with a following, from Anglias to RS's, Cortinas to Capris and Mondeos to Mustangs. On top of the traditional static and club displays, the drag strip itself will be active, with a Ford-themed 'Run What Ya Brung' event taking place for show visitors.
As well as the 'Run What Ya Brung', the drag strip will also play host to Fireforce 3, Santa Pod's very own Jet Car, capable of a sub-six second quarter mile and speeds in excess of 300mph.
A substantial retail village, full of new and used parts, clothing and souvenirs is also a major draw, as is the party atmosphere of the event itself, with camping available, plus a bar and live entertainment.
Ford Fest is part of The Fast Car Entertainment event series which owns and runs; Ford Fair, Classic Ford Show and, The Fast Car Festival